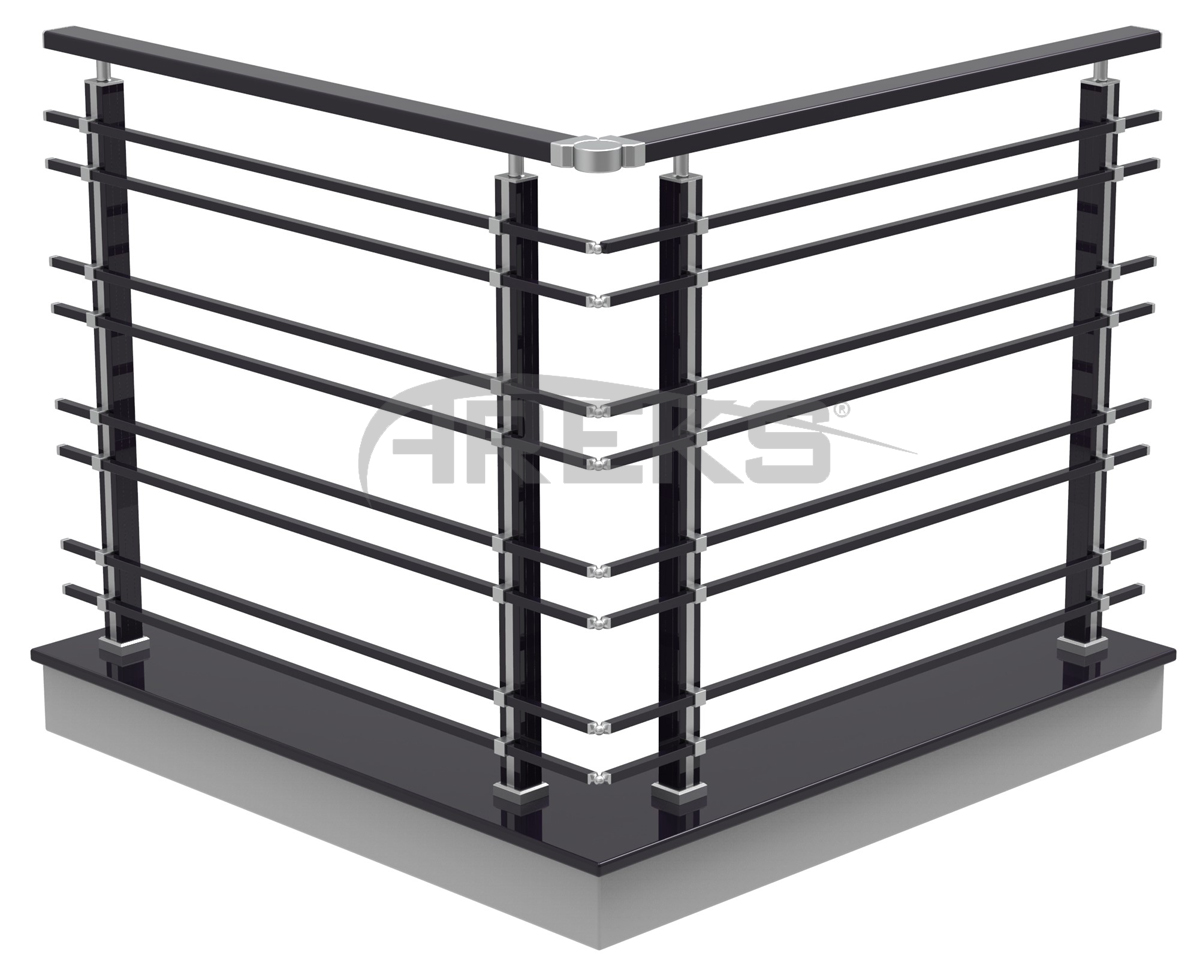 Aluminum Handrail

Areks Aluminum is a leader in the construction industry offering quality aluminum products. Aluminum handrail is a durable and aesthetic building element used in building projects. Areks Aluminum produces safe and durable handrails using high quality aluminum material.

Areks Aluminum's aluminum handrail solutions are a perfect fit for modern building designs. It offers customizability with different color options and various design features. Thus, customers can choose from options that suit the style and aesthetic requirements of their buildings.

Aluminum handrails are produced in accordance with Areks Aluminum's high quality standards. The natural durability of aluminum material provides long-lasting protection against external factors. Its rustproof and rot-proof properties ensure that aluminum handrails remain robust even in outdoor conditions. In addition, aluminum handrails play an important role in terms of safety because they provide protection by creating a solid barrier.

Areks Aluminum's aluminum handrail solutions are aesthetic and durable building elements. It adapts to modern building designs and is produced with high quality standards. Aluminum handrails provide long-lasting protection while increasing the exterior safety and visual appeal of buildings.