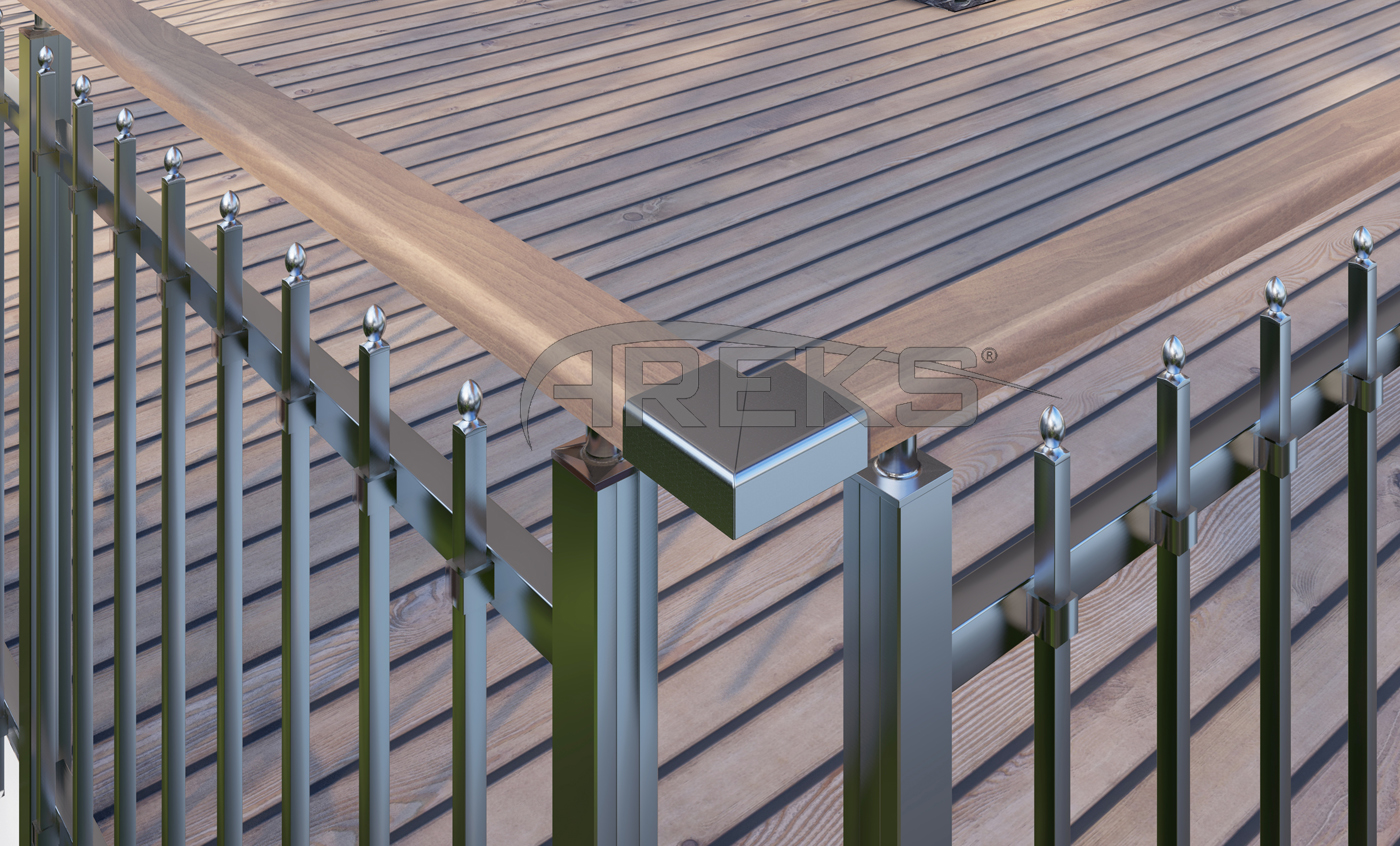 Aluminum Handrail
Areks Aluminum has a wide range of aluminum handrail products. It offers customers a variety of aesthetic options by offering different color, pattern and style options. It offers customizable designs and sizes to suit the needs of each project. Areks Aluminum's aluminum handrail products give the building a modern and stylish look.

Areks Aluminum stands out with the technical support and customer service it provides to its customers. Its expert teams strive to understand the needs of customers and offer the most suitable solutions. It offers a professional approach to its customers at every stage from project planning to installation. It has a customer satisfaction-oriented service approach.

Areks Aluminum attaches importance to innovation by following the current technological developments in the sector. It adopts innovative approaches in production processes and product development studies. Thus, it offers customers products that provide better performance, ease of use and safety.
Areks Aluminum stands out as a reliable brand in the aluminum handrail sector. It offers a valuable experience to its customers with its high quality products, aesthetic diversity, customer-oriented services and innovative approaches. You can achieve successful results by choosing the quality and reliability provided by Areks Aluminum in your aluminum handrail projects.