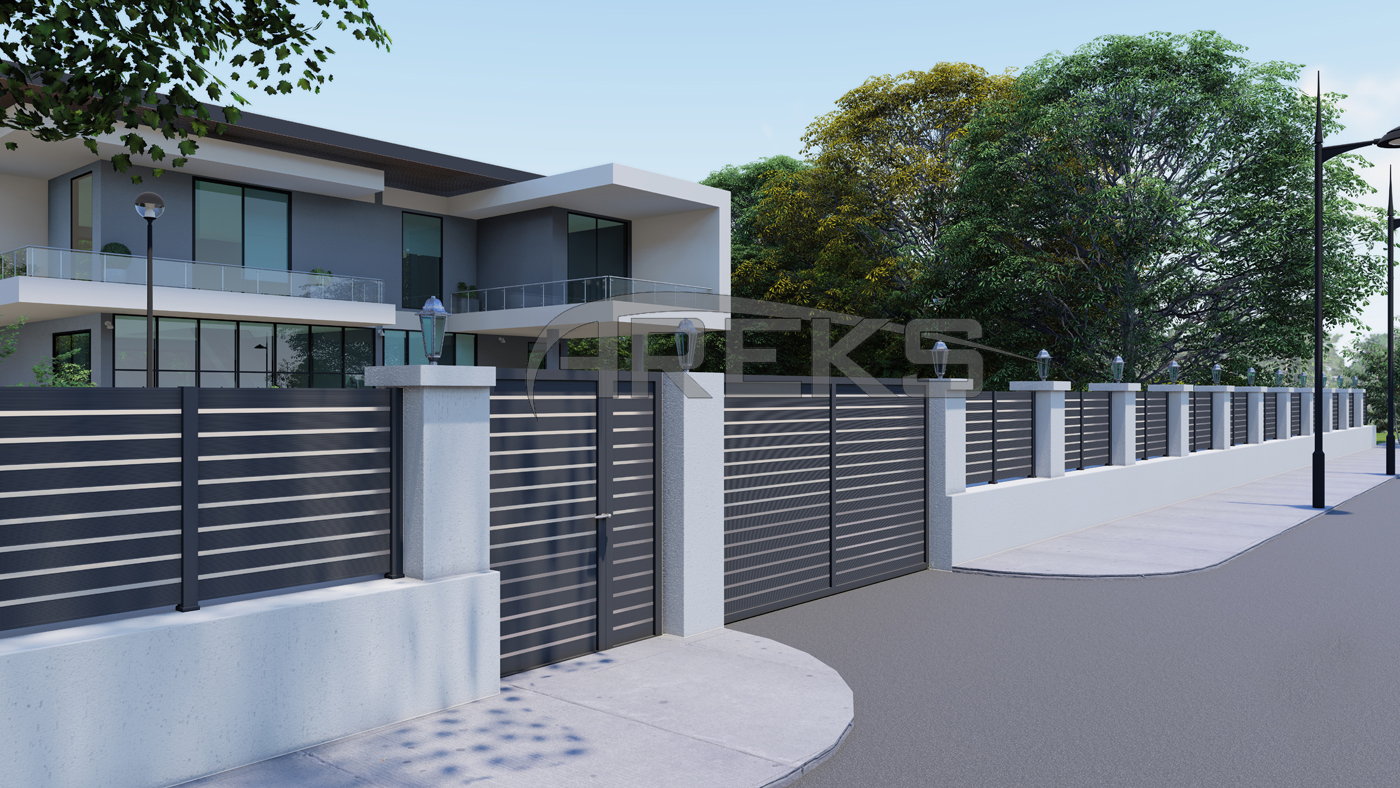 Aluminium Railing Systems
When it comes to stylish and durable railing systems, Areks Aluminium is a name that stands out. With their extensive range of aluminum railing products, including aluminum handrails and plexi railing sets, Areks Aluminium offers versatile solutions that can elevate the aesthetics and functionality of any space. Whether you're looking for a sleek and modern railing for your home, office, or garden, Areks Aluminium has got you covered.
Aluminum railing is a popular choice for both interior and exterior applications, thanks to its numerous advantages. Areks Aluminium specializes in crafting high-quality aluminum railing systems that combine strength, beauty, and versatility. Their aluminum handrails are not only visually appealing but also provide essential safety and support, making them an ideal choice for staircases, balconies, and other elevated areas. With Areks Aluminium's aluminum handrails, you can enjoy peace of mind while adding a touch of elegance to your space.
Plexi Railing Sets
One of the standout offerings from Areks Aluminium is their plexi railing sets. These innovative railing systems combine the strength and durability of aluminum with the transparent beauty of plexiglass. The result is a modern and sophisticated look that allows unobstructed views while maintaining safety and security. Whether you're looking to enhance your deck, terrace, or pool area, Areks Aluminium's plexi railing sets provide a sleek and contemporary solution that will elevate the overall appeal of your space.
Garden Fence Applications
In addition to railing systems, Areks Aluminium also offers garden fence applications. When it comes to securing and beautifying your outdoor space, a garden fence plays a crucial role. Areks Aluminium's garden fence applications are designed with both aesthetics and functionality in mind. Their aluminum fence panels are not only sturdy and durable but also come in a variety of styles and designs to complement your outdoor decor. Whether you prefer a classic or modern look, Areks Aluminium has the perfect garden fence solution to meet your needs.
One of the key advantages of Areks Aluminium's products is their commitment to quality. Each railing system, handrail, and fence application is meticulously crafted using high-grade materials and advanced manufacturing techniques. This ensures that their products not only look stunning but also withstand the test of time and the elements. Areks Aluminium takes pride in delivering top-notch products that meet the highest standards of quality and durability.
Areks Aluminium
When it comes to choosing the right railing and fence solutions for your space, Areks Aluminium is a name you can trust. Their wide range of aluminum railing systems, including aluminum handrails and plexi railing sets, along with their garden fence applications, provides endless possibilities for enhancing the beauty and functionality of your home or outdoor area. With Areks Aluminium, you can create a space that is both visually appealing and safe for you and your loved ones.
Elevate your space with Areks Aluminium's premium railing solutions and experience the perfect blend of style, durability, and functionality in every detail.